Event Name: Giblet Hurl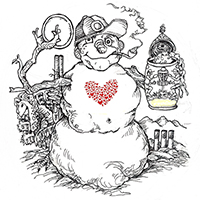 Course: Sundance Meadows
Date: November 18, 2017
Time: 8AM Registration, 9AM Start
Event Description:  An annual gathering to give thanks for the blessing of the harvest. This "adults only" event includes two 18-hole rounds (9 tones/ 9 baskets) with a hosted lunch. Pre-register to guarantee your spot.